Our beautiful yoga shala is located seafront in Sandhi House, with stunning view of the ocean. We have daily yoga classes all year around with highly skilled and dedicated teachers. Inspired by different lineages of yoga, we offer a variety of classes suitable for all levels.
Our studio is well equipped with Manduka Yoga Mats and props, everything you will need for your practice, we even have infrared heating to provide you comfort during chilly winter months.
Drop in Class 15€
10 class pack 100€ / 5 class pack 60€
We have a limited ammount of mothly memberships available please email us here to request
See you on the mat 💙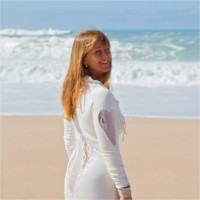 If you are looking for a yoga teacher that guides the same routine every day, or always challenges you with advanced asanas and how they should look, then I am not the teacher you search for. But if you are looking for a teacher that can adapt the routine to your needs, your body and your mood, who sees you and adjusts the practice according to what you need today, in your life were you are at this moment, right here – right now, then I might be the teacher you want
If you want to practice without hands on and adjustments , and prefer your teacher to guide you from distance, then Im not the teacher you search. But if you enjoy to interact with me, to be supported and taken care of with hands support during your practice, then Im here for you
I believe in the magic of touch, and I will guide you with my hands, my voice and my energy. To help you be aware of where you unintentionally still carry tension, or where you still have higher potensial. If touch make you feel good and safe, then I might be the teacher you look for and can find inspiration with. If not, keep looking and I know you will find another amazing teacher out there that is right for you
If you prefer to practice without music, I am not your ideal teacher. I believe in the power of music to help us get in contact with our emotions. Our soul. And I want you to FEEL when you practice. Thats the essence of yoga. Body, Mind and Soul..
If you would love to find a teacher that challenges you to embrace whatever your life is filled with right here, right now, who inspires you to both grow stronger and embrace your softness, to know when to boost the power and when to yield and relax, then you might enjoy practice with me.
I am not a vegan yoga teacher. And i do have leather shoes. Sometimes I drink wine, and I prefer coffee over ginger tea. I even eat a hamburger now and then. But I still try to take care of my body the best way I can, without making that too stressfull. Because I believe stress is our worst enemy. I struggle more to love life then to change it. I am a dedicated hedonist, I love people and I hug from the heart. I take a lot of risks, and sometimes I fuck up. And thats ok. Im not perfect, nor do I pretend to be. If I, with all my imperfections, can inspire you to be more you, to feel that you are good enough and inspire you to love more life like it is and with you in the midst of it, then I might be your right kind of teacher.
And if my words somehow makes sense, makes you curious, ignites a spark somewhere deep inside you, then I hope we can meet on the mat and practice together.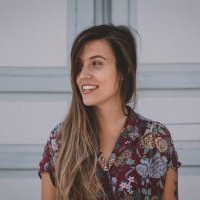 Verónica really fell in love with her practice when she discovered Yin Yoga in Amsterdam. She realized how this practice could help her to listen to her body, her inner voice and how to be gentle with herself.
She studied traditional Yoga in India and she has developed her own unique way of how to integrate this practice with our modern needs . She truly believes that self care is one of the most important things that we tend to neglect nowadays, because we experience such fast paced lives. Selfcare is what she wants to encourage in her lessons, combining Yin slow flows with special blended oils and beautiful and inspiring music. Her intention is to help you to surrender on your mat and be fully focussed on taking care of your body and soul.
Veronica connect deeply with all her students, and provides you the guidance your body needs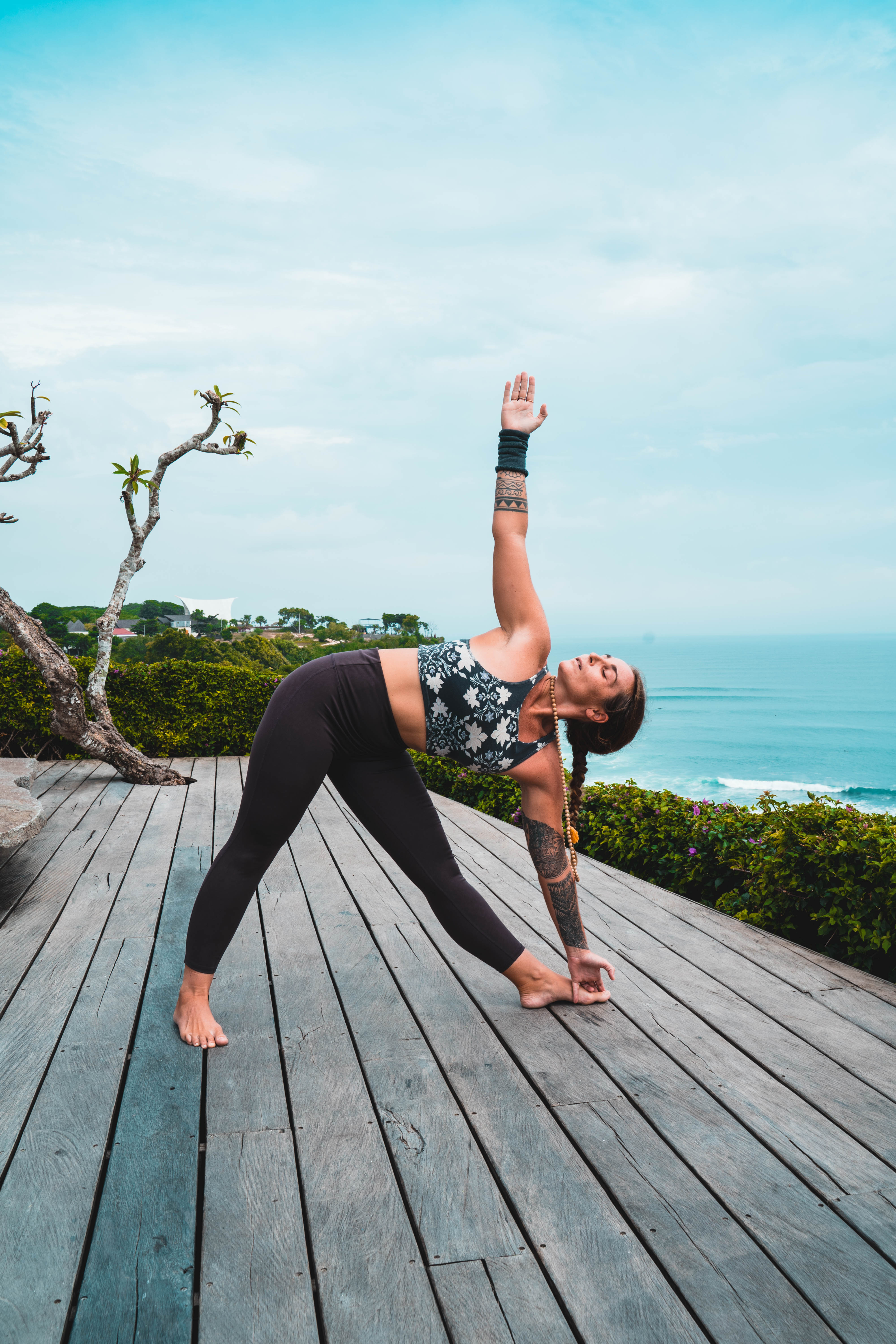 Francesca is our Head Teacher and Yoga Manager. She joined the Sandhi Family from Bali where she lived the past few years running a retreat centre and teaching yoga daily in Uluwatu. She started her yoga journey 20 years ago when she started travelling the world.Her first yoga teacher training was in India in 2009. She now has over 500hr YTT and has developed a strong fun dynamic way of teaching and practicing vinyasa. A passionate surfer, ashtanga yogi and mobility flow teacher come meet her and have fun with her classes!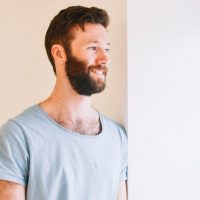 Chris's yoga classes will take you through various techniques such as Pranayama (breath work) and meditation to calm and clear the mind, as well as various Asanas (poses) to strengthen and energise the body. He offers a variety of yoga styles, from an energetic Hatha/Vinyassa flow, to a deeply restorative Yin class. Chris's yoga classes are designed to strengthen the physical body while also providing relief to mental and emotional blockages.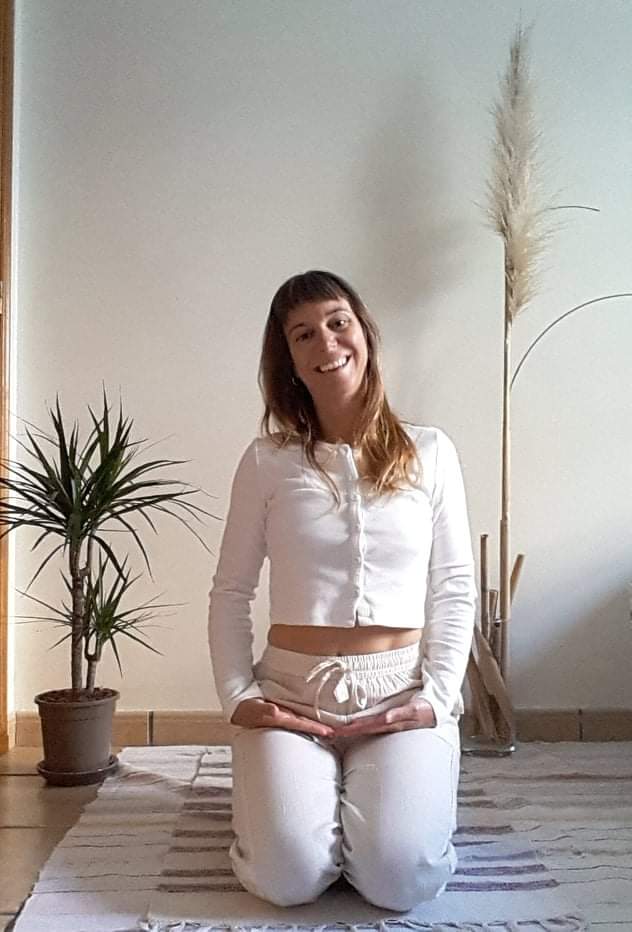 Coco is a 500hrs Hatha Yoga teacher
always fascinated by the human body and movement in all its forms and expressions.
She really likes the contact with other people and she is very lucky to be able to pass on her passion to others and to share what she knows.
"It is wonderful the energy that is created during a practice, it is all a giving and receiving and there is a continuous exchange"
In her lessons Coco prepares simple sequences that work the whole body, for a total well-being at 360 degrees. Her goal is for every level student to acquire greater awareness of their body to feel good both physically, mentally and emotionally.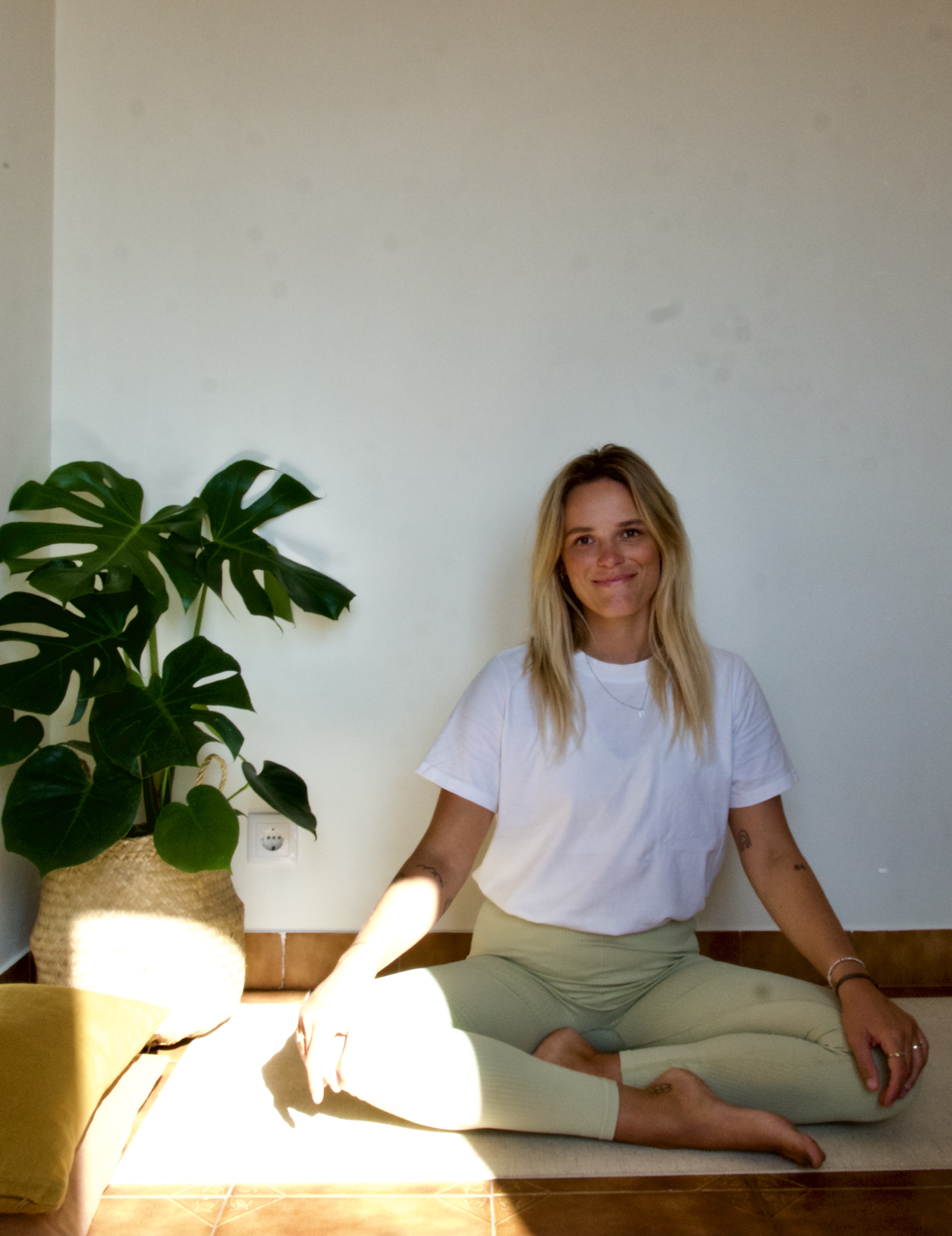 "Whenever I'm on the mat I feel like nothing matters other than being here, present, in my body."
Alexa has discovered yoga as a way to connect to herself on a deeper level. Alexa loves yoga because it helps her to get out of the mind and into her  body.
After completing her RYT200 + 50H Yin training she continues diving deeper into movement and what effects it can have on our body, our heart, and our mind. With her Shake the Dust training by Authentic Flow Tribe she tapped more into somatics and how to use movement as a way to release and reset. She is currently following a Peewee Sanchez' Himalayan Kriya Yoga course who inspires her to incorporate more cleansing techniques (such as breath, sound, mudras) into her classes and own practice.
She believes in the power of mindful movement. In her classes, she likes to take students on an exploration of their bodies, their breaths, and their minds in order to really connect with themselves as a whole.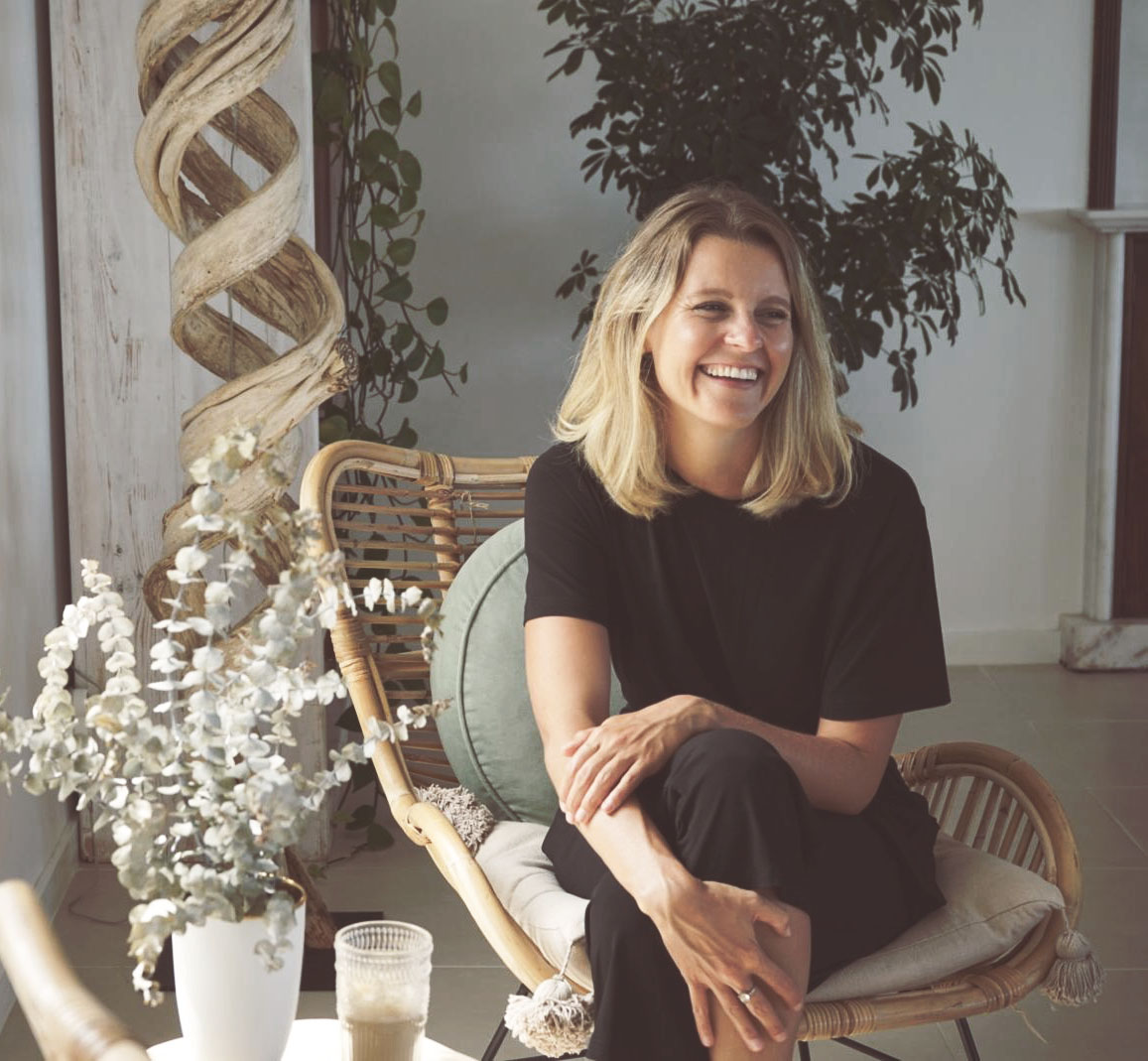 Katharina did her Yoga teacher training in Darjeeling, India and specialized in Sivananda Hatha. Her flows are a combination of Hatha, Ashtanga, and relaxing Yin elements combined with Pranayama. She is also a professional coach and likes to spice up her classes with self-development elements and philosophical inputs. Especially in India, she understood that Yoga is much more than a physical exercise but an invitation to connect with our inner wisdom and intuition. That's what Yoga brought into her life: A connection between the rational and emotional world and the ability to use both to make better decisions, develop trust in one's own skills, and know that we are the creators of our own reality.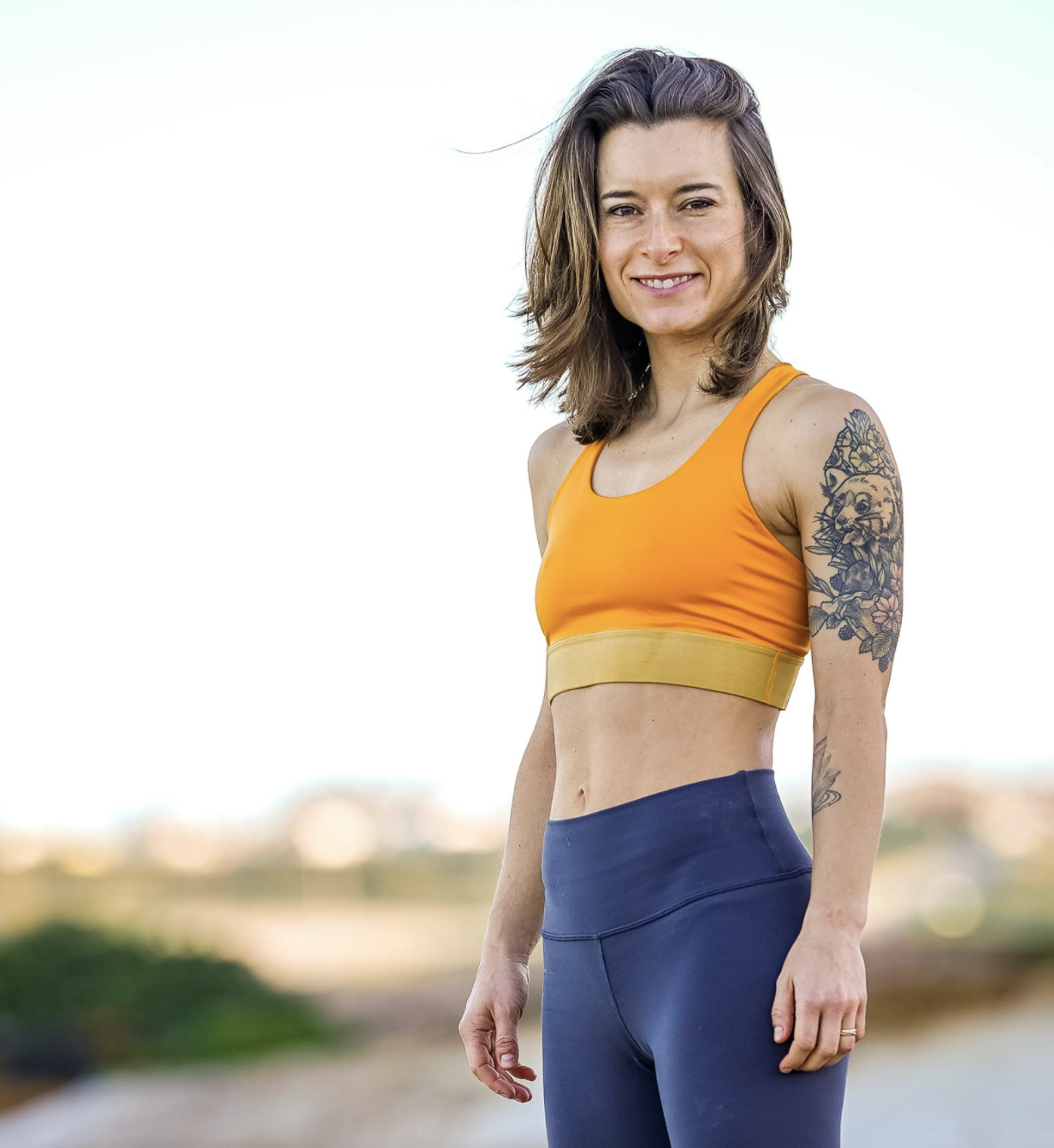 Jessica is  a scientist at heart, a movement enthusiast and passionate about education, because she believes that sharing knowledge means empowering others. Over the past years she has taken several yoga and meditation teacher trainings (a total of 1,050 hours so far) and she is urrently training with physiotherapist and yoga teacher Lara Heimann. In her classes she aims at making movement joyful, fun and encouraging in order to help shape our confidence in and appreciation for ourselves and our bodies.
Before focusing on human well-being through movement full-time, she has been a veterinarian and studied public health. Today she uses this knowledge and passion both on the mat – anatomically we are not that different from other mammals, after all – and by being an animal welfare advocate and rescue dog mum.