We are a family 
A house without love is not a home.
Its a huge difference between a building with furnitures and a home where there is hope and love, where you can explore the wonders of life armed with solid values.
Our family makes Sandhi House a home, with their inspiration, dedication and spirit of sharing good things together.
They sprinkle their magic, their energy and care in all the corners of Sandhi House.
Welcome hOHMe. We want your time here to be yours, allowing you to pause from your everyday life and re-treat yourself. Our family is here to provide for you, so you can create your perfect day filled with magical moments. 
Enjoy our daily yoga classes and treat yourself to a therapeutic massage by one of our specialists. Spend time in nature, try surfing or stand up paddle yoga. 
Take time to read a book or just sit quietly and listen to the sound of the ocean. This is a place for You to recharge, to grow, to invest in yourself.
Sandhi Yoga & Wellness founder
Sandhi Yoga & Wellness founder, mother and soul Her greatest passion is to share her love for yoga and life. To meet and get to know you, both on the yoga mat and off. She cares deeply for all her students and guests and it is easy to feel at home in her presence. She is a dedicated hedonist, loves food, wine, good conversations and a good laugh. She teaches yoga and movement with integrity, lots of knowledge, humility and care, bringing love, humour and inspiration to the mat.
She is a licenced Global Yoga Teacher, and has been teaching yoga and pilates for more than 15 years. She is a highly skilled and experienced personal trainer, with 30 years of work experience with both top athletes and rehab patients.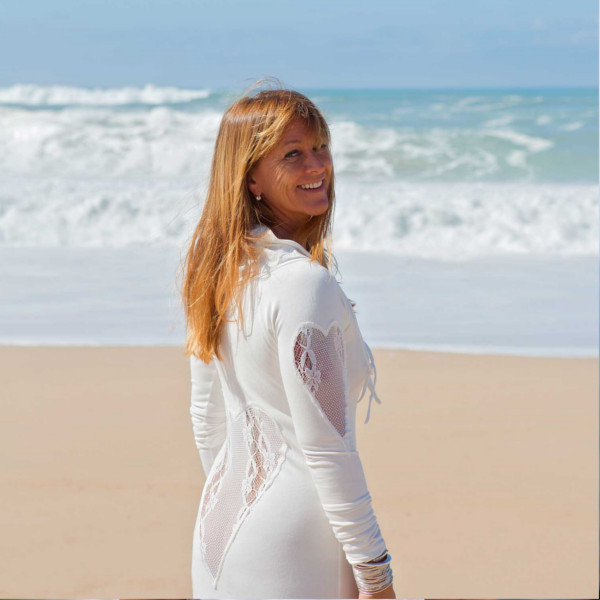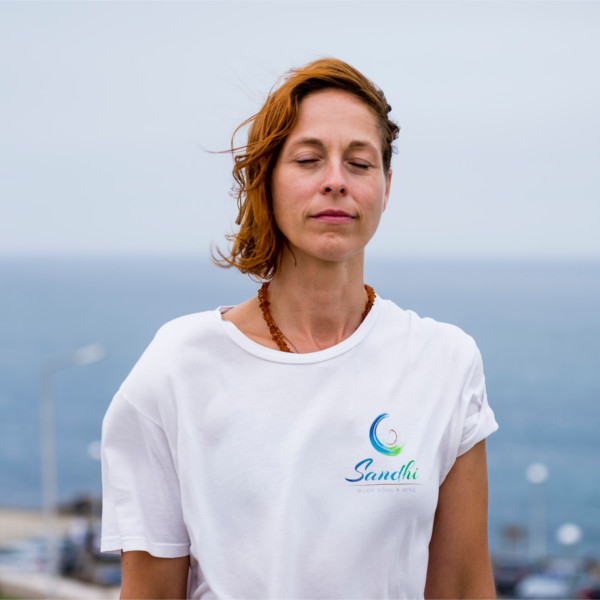 Manager, Hostess & Massage Therapist
Kairit is our superpower woman, taking care of both staff, our home and our guests with a huge amount of love and care.
She lights her surroundings with her positive and warm energy, and always makes sure our home feels like the special home. She makes wonderful cakes and treats for our guests and visitors, and never allows our staff to work on empty stomachs.
She is also a super mother of four kids, she loves to bake, sew and knit, camp and hike! Born and raised in Estonia, Kairit has always lived a life connected to nature. This is where she returns to when she needs to recharge. Her life changed when she started practicing yoga as she got more conscious about healthy life choices, and a balanced body and mind. She is also one of our great massage therapists, with a unique intuitive and professional touch.
Yoga Manager and Head Teacher
Francesca is originally from Italy but has lived outside of Europe for the past 20 years travelling the world teaching yoga and cultivating her spiritual practice. Almost two years ago she relocated from Bali to Ericeira, where she was managing a retreat centre and teaching yoga in the most beautiful places meeting so many wonderful people! Now calling Portugal her home she is our head yoga teacher and she helps us run events, retreats and organise the yoga shala! She is always happy to meet new people on the mat and share her experiences. She loves Ashtanga yoga and surfing!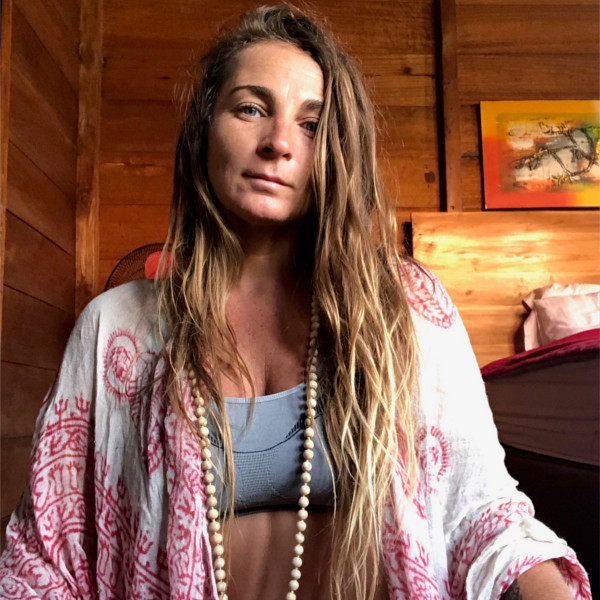 Therapist and Front of the house
Alina is an Austrian Mountain girl and she loves to travel and to meet different cultures. She enjoys movement and enjoys working in a multitasking field , always eager to help or motivate everybody around her. She is always full of enthusiasm, has an eye for details and  meets everybody in our home with a  pleasant smile and  genuine interest and warmth, Her laughter is a treat for the soul 🙂 
As a massage therapist she supports to bring your Energy lines to the natural flow, activating your self healing power to feel released and fully renewed.