Welcome to Sandhi House
AL/99924
Sandhi House is a unique guesthouse situated in the heart of beautiful Ericeira, a charming fishing village with its tradition linked to the sea, now recognised as one of the World's Surfing Reserves and popular Yoga retreat locations.
We imagined a place that would have everything you needed for a magical escape. A place to re-charge mind, body and soul. A place with the relaxed and cozy atmosphere of a home blended with comfort and elegance and a feeling of luxury.
A Home with a Golden Tint
The house is newly renovated, and has a stunning view over the Atlantic ocean. We believe the magic lies in details. All our furniture is made by local artisans. We also added heated floors for your year round comfort. Sandhi house has 5 guest rooms.
View our Yoga Schedule & Book a Class here
Visit Our Yoga and Lifestyle Shop
Upcoming retreats & workshops 2023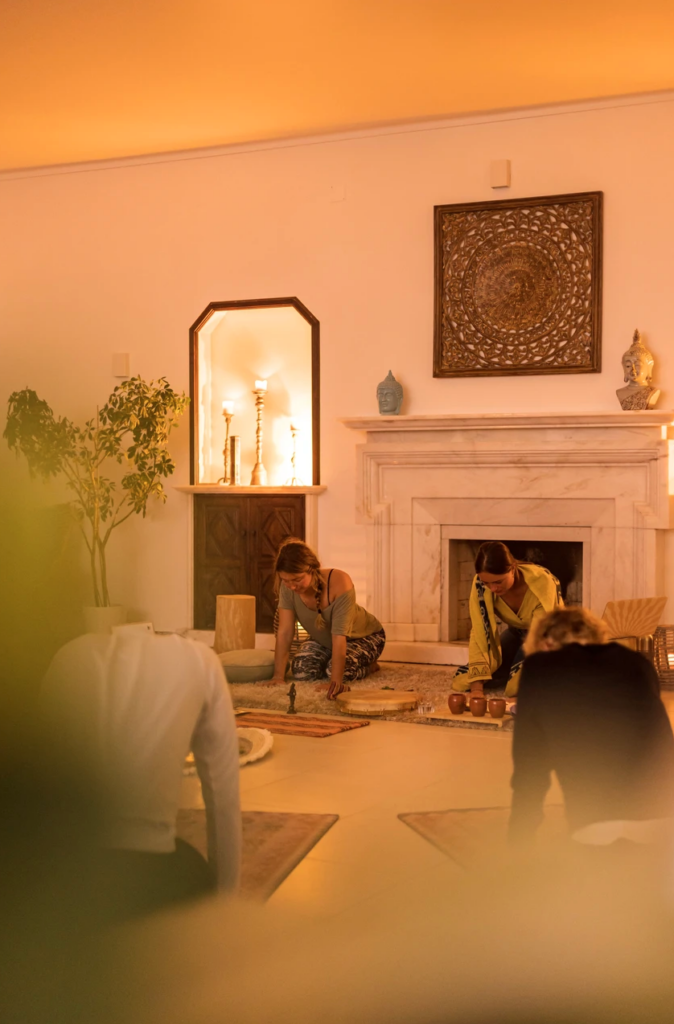 Inner Balance Retreat 1-6 October
A 6 day yoga retreat focused on wellbeing and inner balance. This retreat is for the ones who would like to take a longer deep dive into the effects of a daily yoga practice, meditation, breath work and self-inquiry.
During this nourishing week you will take care of your whole being on a physical, emotional and mental level. Once you experience balance within you, it's easier to make decisions based upon your needs. We'll have daily physical practices as breathwork, asana, meditation, cold exposure and we'll be spending time in nature to support inner balance.
The retreat is hosted by Jana van Duijn (a 1000+ hrs yoga and pilates teacher from the Netherlands and owner of the Centre of Body and Mind) and by Babette kind (spaceholder and 500+ hrs yogateacher from the Netherlands).
Highlights:
·       Check in on Sunday 1 October / welcome dinner
·       4 days of morning yoga practice
·       4 days of afternoon yoga-meditation practice / workshop
·       Breathwork, meditation and optional cold exposure
·       Breakfast, lunch and 4 dinners included, vegan / vegetarian
·       Ericeira sunset hike
·       Optional: surf lessons, massage and 1 on 1 sessions
·       Check out on Friday morning after breakfast
Price: €1080,-. Book this retreat via Babette Kind (babette@kind-moment.com) and feel free to reach out to her for any further questions.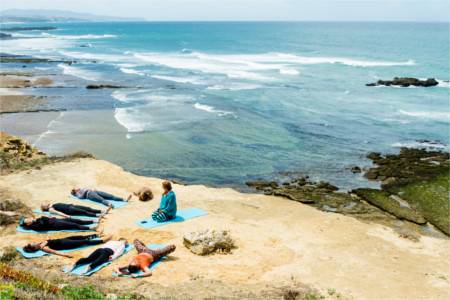 Get away from your everyday life and treat your self to a wonderful three days of yoga and wellness! Boost your health by calming your mind and nourishing your body. Restore the feel-good energy that comes with a good getaway and returns balanced and refreshed.
Ticket Price: Starting From €440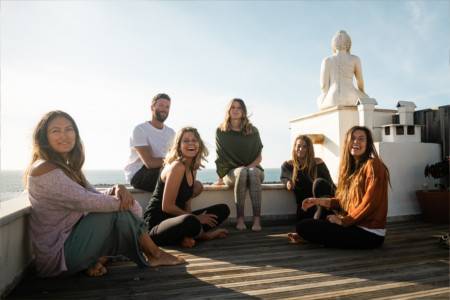 Enjoy some time away from your everyday life and pamper yourself to a wonderful holiday with yoga and wellness! Rejuvenate your health by calming your mind and nourishing your body. Find the feel-good energy that comes with a good getaway and then return balanced and refreshed.
Ticket Price: Starting From €630 
7 day Work, Inspiration & Selfcare Getaway
Are you working from home, feeling stuck and have lack of inspiration? Come spend a week in Sandhi House and connect with like-minded guests, combine work with selfcare and wellbeing! 
Ticket Price: Starting From €900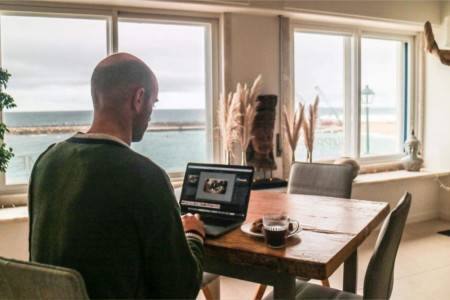 1 Day Retreat at Sandhi House
Treat yourself to a day of relaxation and rejuvenation with our 1 day retreat at Sandhi House. Let us take care of you while you indulge in yoga, a massage treatment, and our delicious homemade breakfast buffet. Forget your usual tasks and responsibilities for the day and leave feeling refreshed, nourished, and ready to take on the week ahead. It's a day dedicated to YOU!
Included in your Day Retreat( Arrive at 9 am and depart by 8 pm) :
9:30 am Vinyasa Yoga 
10:30 am Late Buffet Healthy Breakfast 
Relax time/ Massage treatment
Teas and coffees available all day including a freshly baked afternoon cake
Selected wine and drinks available for purchase 
Plenty of free time to enjoy Ericeira, hike, cycle or surf.
6:30- 7:30  pm Restorative/yin yoga 
8 pm departure 
Price Per Person: €95 
Email us contact@sandhihouse.com  to book