Welcome to Sandhi House
AL/99924
Sandhi House is a unique guesthouse situated in the heart of beautiful Ericeira, a charming fishing village with its tradition linked to the sea, now recognised as one of the World's Surfing Reserves and popular Yoga retreat locations.
We imagined a place that would have everything you needed for a magical escape. A place to re-charge mind, body and soul. A place with the relaxed and cozy atmosphere of a home blended with comfort and elegance and a feeling of luxury.
A Home with a Golden Tint
The house is newly renovated, and has a stunning view over the Atlantic ocean. We believe the magic lies in details. All our furniture is made by local artisans. We also added heated floors for your year round comfort. Sandhi house has 5 guest rooms.
View our Yoga Schedule & Book a Class here
Visit Our Yoga and Lifestyle Shop
The Ashtanga Fit Retreat with Francesca
6-13 MAY 2023 Escape to a week of pure bliss and rejuvenation with our transformative yoga retreat, led by our head teacher Francesca. With her expert guidance and deep passion for alignments, Francesca will help you deepen your practice and unlock your full potential. She blends the foundations of Ashtanga yoga with fun and fiery Vinyasa flows, combining traditions, alignments, and strengthening for a holistic and well-rounded experience. In addition to the enriching yoga classes, this retreat offers a unique opportunity to indulge in the most amazing gluten-free vegan food, lovingly prepared by Francesca's friend Weronica. Savor each bite of her delicious creations, crafted with locally sourced, organic ingredients that will nourish your body and soul.
Throughout the week, you will also have plenty of time to unwind and relax, surrounded by the serene and tranquil atmosphere of our beautiful retreat center. Whether you choose to meditate in our ocean view terrace  or simply bask in the sun by the beach, you'll be able to fully disconnect from the stresses of daily life and tap into a deep sense of inner peace.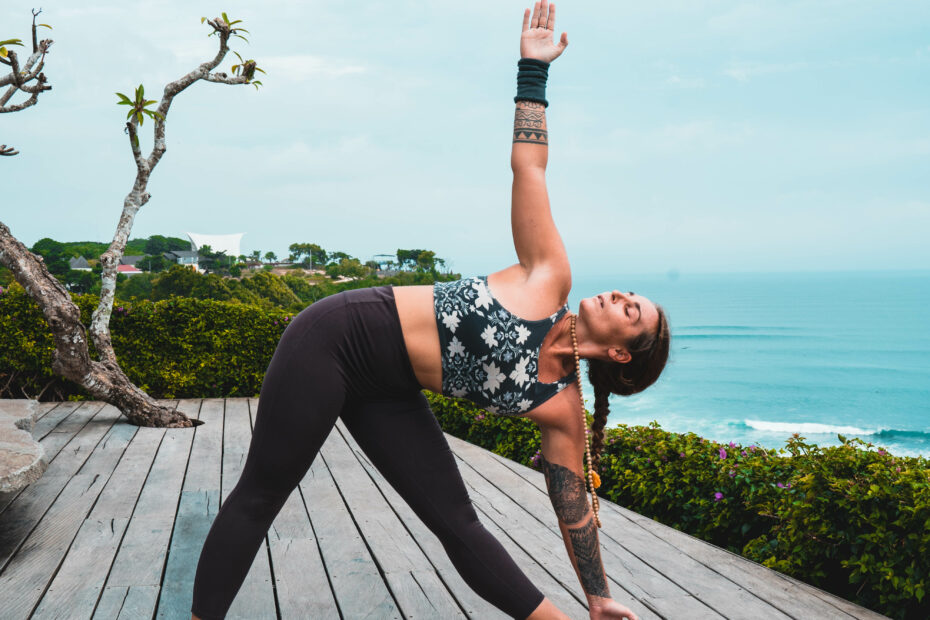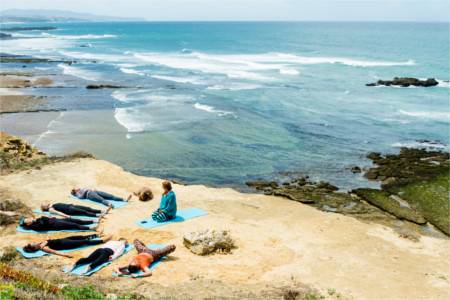 Get away from your everyday life and treat your self to a wonderful three days of yoga and wellness! Boost your health by calming your mind and nourishing your body. Restore the feel-good energy that comes with a good getaway and returns balanced and refreshed.
Ticket Price: Starting From €440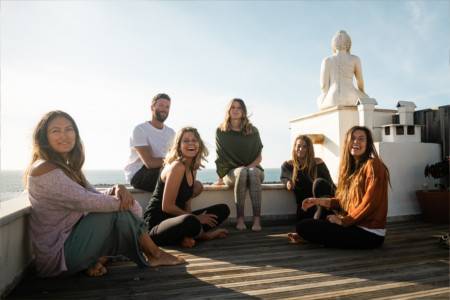 Enjoy some time away from your everyday life and pamper yourself to a wonderful holiday with yoga and wellness! Rejuvenate your health by calming your mind and nourishing your body. Find the feel-good energy that comes with a good getaway and then return balanced and refreshed.
Ticket Price: Starting From €630 
7 day Work, Inspiration & Selfcare Getaway
Are you working from home, feeling stuck and have lack of inspiration? Come spend a week in Sandhi House and connect with like-minded guests, combine work with selfcare and wellbeing! 
Ticket Price: Starting From €900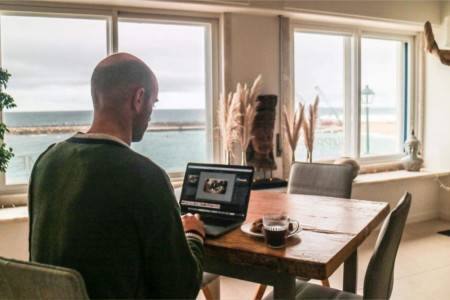 1 Day Retreat at Sadhi House
Treat yourself to a day of relaxation and rejuvenation with our 1 day retreat at Sandhi House. Let us take care of you while you indulge in yoga, a massage treatment, and our delicious homemade breakfast buffet. Forget your usual tasks and responsibilities for the day and leave feeling refreshed, nourished, and ready to take on the week ahead. It's a day dedicated to YOU!
Included in your Day Retreat( Arrive at 9 am and depart by 8 pm) :
9:30 am Vinyasa Yoga 
10:30 am Late Buffet Healthy Breakfast 
Relax time/ Massage treatment
Teas and coffees available all day including a freshly baked afternoon cake
Selected wine and drinks available for purchase 
Plenty of free time to enjoy Ericeira, hike, cycle or surf.
6:30- 7:30  pm Restorative/yin yoga 
8 pm departure 
Price Per Person: €95 
Email us contact@sandhihouse.com  to book