GLOW - Holistic Health and Yoga Retreat
A Retreat that Makes You GLOW From the Inside
Price: €1100 per person
22.05 – 29.05 2022 – Portugal Ericeira
If you are looking for some quality "me-time" to reflect, relax and refuel, this is for you. Enjoy a week filled with yoga & mindfulness surrounded by the beautiful Portuguese landscape.
NOTE – SMALL RETREAT GROUP OF MAX 10 PEOPLE
Yoga Styles: Vinyasa Flow, Yin Yoga, Mindfulness Meditation & Journaling, Ecstatic Dance
Skill level: Intermediate, Advanced
Language: English or German, depends on the group
Special Events: Glow Spa Session, Glow Dance, Glow Fire Circle
Yoga Mats: We will provide yoga mats for you! You don't have to bring your own.
I have dedicated the glow program to something that is very close to my heart. With glow I want to bring something to life that includes tools for your daily life. So I filled every day of this week with a special topic: we have a water day, a creative day, wellness day, mantra day, outdoor day and last but not least a relax day. All in all it's a week filled with healthy food, yoga, mindfulness meditation, breathing exercises, journaling, dance & lots more. Glow is Self-care – It's about living a glowing & beautiful life!
GLOW Flow & Yin - Meditation & Journaling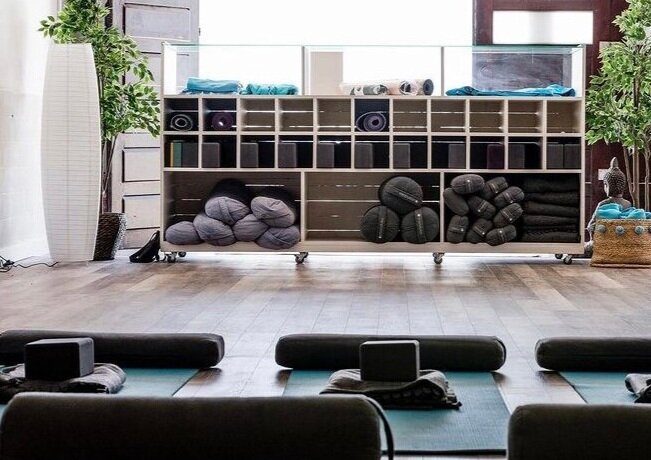 If you have ever experienced a beautiful, demanding Flow Yoga class, you know the wonderful feeling: Energy pulses through your body, you feel alive and free – and at the same time completely relaxed, calm and clear. Especially people who live a more Yang-focused life often only manage to get into this kind of clarity and relaxation by exhausting themselves. They manage to switch off their permanently active head and get into their body, into feeling, into the here and now.
Gentle Yin Yoga is about holding individual asanas longer, relaxing more and more into the posture and really letting go. In Yin or Restorative Yoga, therefore, inner peace (and deep physical relaxation and recuperation) is achieved through external calm. The task here is clear: let go, relax, do nothing.
In our Mindfulness Meditation classes we will focus on the present moment using breathing practices, mental imagery, muscle and body relaxation. Complementary Journaling helps us to focus on the positive and important things in life through targeted notebook entries.
Since food is energy, at Sandhi House, you will be served fresh, healthy food from local producers and made with a lot of love. Meals are colourful, tasteful and joyful. For breakfast juices, homemade granola, healthy cakes and snacks, homemade humus and always fresh vegetables and fruits are offered. Lunch will be healthy and nourishing soul food and in the end of the day we will relax over a hearty delicious plant-based dinner. You will be served what you deserve. Coffee and tea are free of charge and available throughout the day. All our meals will be served in the cosy living/dining room with stunning sea view.
Sandhihouse at Ericeira - A Yoga Home with a Golden Tint
Sandhi House is situated in the heart of beautiful Ericeira, a charming fishing village with its tradition linked to the sea, now recognized as one of the World's Surfing Reserves and popular Yoga retreat location.
Sandhi House is a place to re-charge mind, body and soul. A place with the relaxed and cozy atmosphere of a home blended with comfort and elegance and a feeling of luxury.
The house is newly renovated, and has a stunning view over the Atlantic ocean. Because magic lies in details, all the furniture is made by local artisans.
Highly recommended: surfing, stand up paddle, hiking, wine tasting experience in a beautiful vineyard close to Ericeira.
About the Instructor - Andrea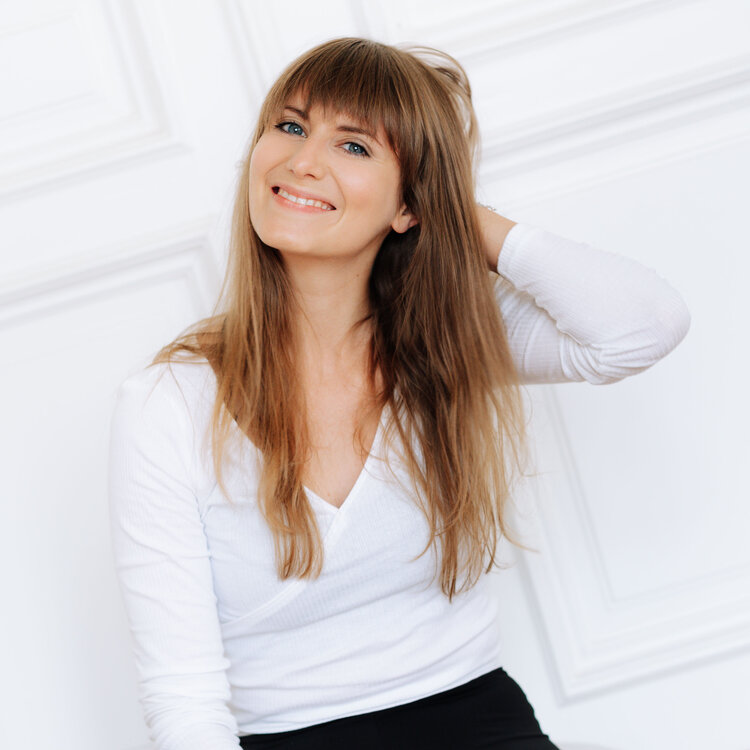 Andrea is an energetic Vinyasa Flow teacher and Nutritionist spreading joy through yoga and healthy food. Teaching from her heart, she believes in supporting and guiding her students to unveil their fullest potential. Based in vibrant Vienna, Andrea has travelled the world to learn from different teaching techniques in Costa Rica, New Orleans, San Francisco, Bali and London. At the moment Andrea teaches with a special interest in Chakra Vinyasa Flow and is absolutely committed to a balance of active asanas, breath work, restorative practices and meditation.
To find all the information you can visit her website where the program is explained in detail:
https://www.flowwithandrea.com/retreats2022/yoga-retreat-portugal-2022